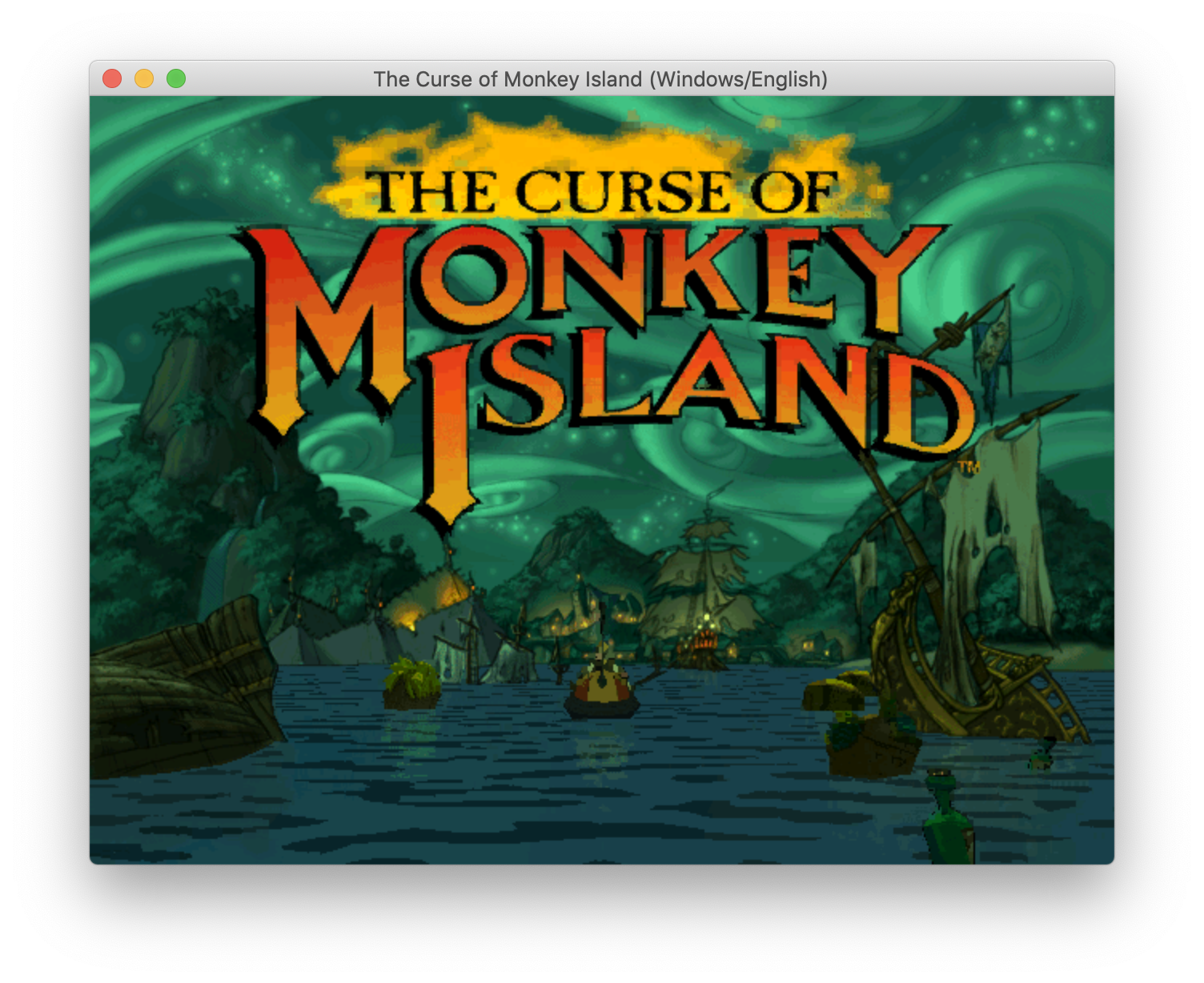 In honor of International Talk Like A Pirate Day, I've made it a yearly tradition to play some Monkey Island games. Over the course of many years I slowly replayed the remake of The Secret of Monkey Island. Earlier this year I replayed Monkey Island 2 (I enjoyed it more than the first time I played it more than 20 years ago, however the spitting contest puzzle is still awful), and now I'm onto the third entry in the series: The Curse of Monkey Island.
I still owned a boxed copy of this game, so I wanted to see if it would be possible to play it on modern systems, specifically under ScummVM. I did a quick search to see if this was possible, and I came across a page that almost seemed like what I was looking for. However, that web page merely referred the reader to the GoG.com product page. It's great that this game is available and playable under the Mac, but I did not want to have to repurchase a game I already own.
Fortunately, the way to install and play The Curse of Monkey Island under ScummVM on a Mac is fairly straightforward. Here's the instructions:
Create a new folder which will contain the game files (e.g. MI3)
Copy all of the contents of CD 1 into this folder.
Copy the contents of CD 2's Resources folder into the Resources folder on your computer (e.g. MI/Resources). There will be a few duplicates, such as the font files, so skip those and let your Mac copy over the other files. Your folder should look like the following screenshot.
Launch ScummVM, Add Game, navigate to your folder which contains The Curse of Monkey Island.
In ScummVM, start up The Curse of Monkey Island
This is possible because Curse was the twelfth and last LucasArts game to be developed using the SCUMM game engine, so I assumed that ScummVM would be able to handle playing this game on the Mac. (Side Note: If you want to play later LA games developed with the GrimE game engine like Grim Fandango or Escape From Monkey Island, check out ResidualVM.)
Have fun playing and watch out for that three-headed monkey behind you!