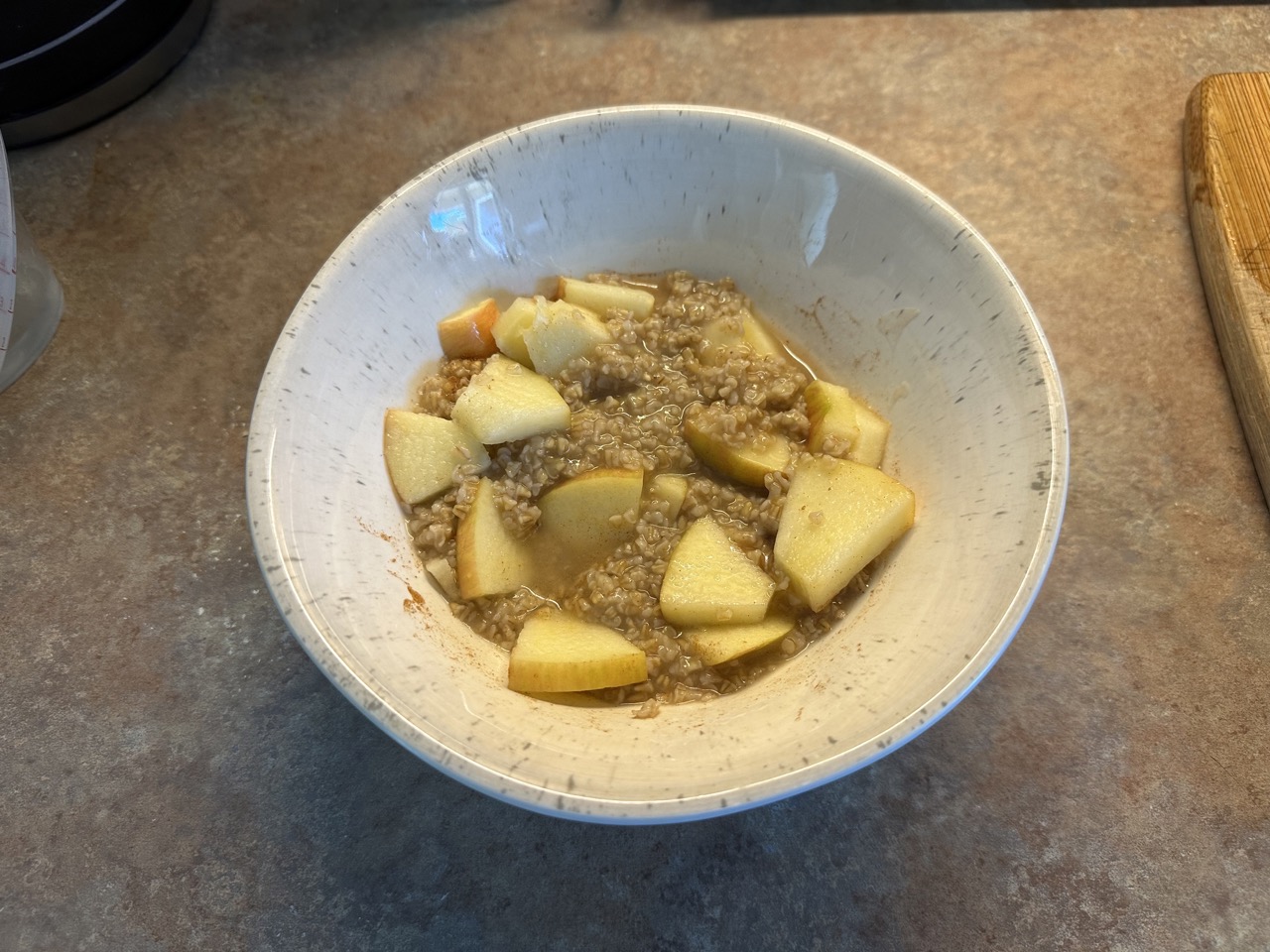 My staple breakfast. The apples provide a nice texture and sweetness so no extra sugar is necessary.
Ingredients
⅔ cup + 1 ounce of water
¼ cup of Bob's Red Mill quick cooking steel-cut oats
1 dash of sea salt
1 dash of ground cloves
1 dash of ground nutmeg
2 dashes of ground cinnamon
⅓ cut Honeycrisp apple
Directions
Boil ⅔ cup of water in a small sauce pan. Add a dash of sea salt.
While the water is heating, prepare the oats. Pour ⅛ cup of steel-cut oats into a ¼ measuring cup. Put a dash of ground cloves and nutmeg on the oats. Shake the cup to even the oats.
Pour another 1/8 cup of oats into the cup. Then add a dash of ground cinnamon. Shake the cup to even the oats.
Once the water is boiling, pour the oats into the saucepan. Stir, then cover with a lid.
Lower the heat to low so the oats simmer.
While the oats are cooking, dice 1/3 of a medium-sized Honeycrisp apple.
Stir the oats occasionally. The oatmeal is done cooking when small bubbles start appearing, after ~10-15 minutes.
Pour the oatmeal into a bowl.
Add the sliced apples on the oatmeal.
Add a dash of cinnamon to the apples.
Drizzle 1 ounce of water onto the oatmeal and apples, then stir together.