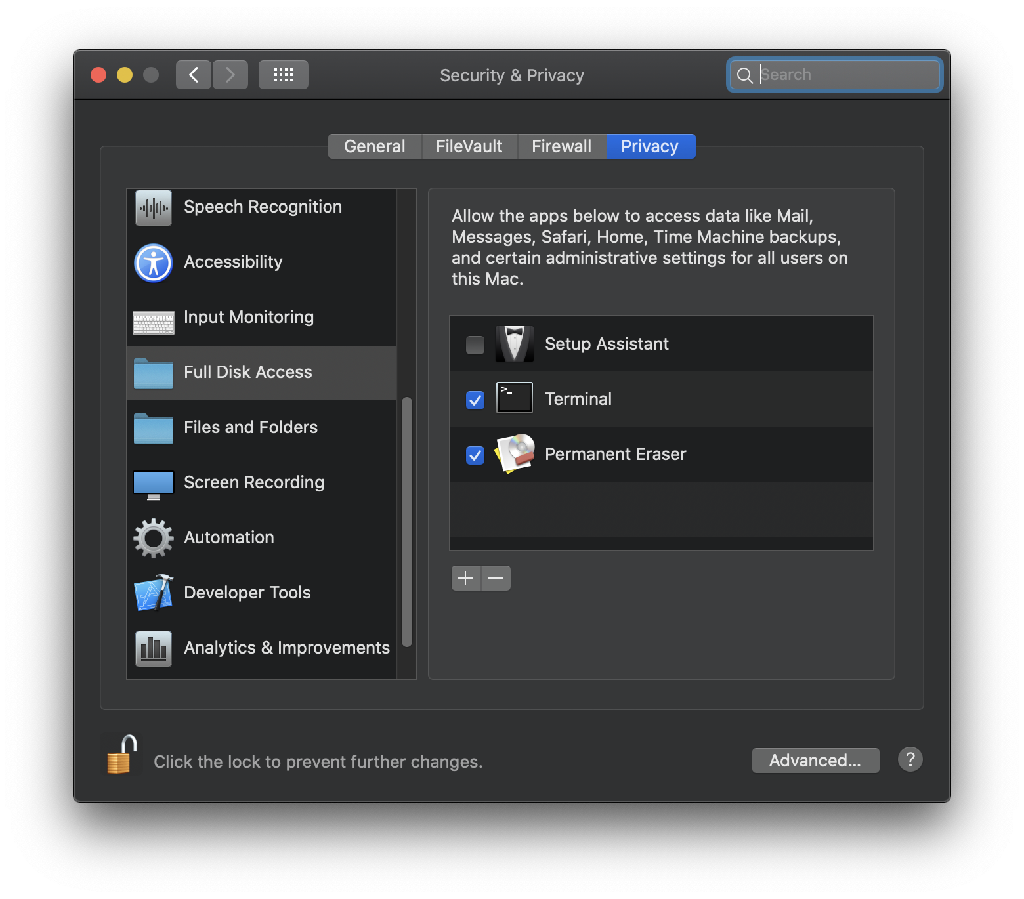 As with the previous iteration of macOS, Catalina has increased its security measures, which has caused complications with existing software. I have received numerous reports that Permanent Eraser is not fully functional under macOS Catalina, primarily with erasing the contents of the Trash (however, individual files which are not in the Trash can still be erased). The primary cause for this issue is that Full Disk Access is required for apps (such as Terminal or Permanent Eraser) to access the contents of the Trash. Since Permanent Eraser was not able to find the contents in the Trash, it was not erasing anything. The following steps detail how to enable Full Disk Access for Permanent Eraser so it can erase files from the Trash in Catalina:
Open up the System Preferences ( > System Preferences)
Select the Security & Privacy pane.
Click on the Privacy tab.
Click on the lock in the bottom-left corner and type in your administrator credentials to unlock it.
Select the Full Disk Access option in the left pane.
Click on the + button and add Permanent Eraser to the list of approved applications for Full Disk Access. Make sure that the checkbox to the left of Permanent Eraser is checked.
Close the System Preferences window
These steps will resolve the largest problem Permanent Eraser has on macOS Catalina, but an update is in the works to resolve other smaller issues Permanent Eraser has with Catalina.